Time: Tuesday 8/14, 6:30 pm  networking, 7:00 pm present
Venue: ITRI Int'l, 2870 Zanker Rd., Suite #140, San Jose, CA
Registration: https://ciesf2018sk8.eventbrite.com
About this workshop:
Each speaking opportunity can generate money, support, and reputation for your organization. The key is always being prepared to present to key audiences such as investors, sponsors, and the press, just to name a few examples.
What are the specific skills we can borrow from successful presenters?  They deliver their pitches with precision, emotion, and connection. Precision allows the the presenter to effectively educate the audience.  Emotion allows the presenter to demonstrate their commitment and passion. Connection allows the presenter to earn the support of their audience.
In this interactive workshop, you will develop these three presentation skills so that you can deliver your pitches with precision, emotion and connection.  These skills will help you consistently deliver pitches that generate more money, support, and positive reputation from your audiences.
You'll Learn How To:
Clearly identify the outcomes (ROI) from your presentations

Deliver presentations with precision to optimize learning

Deliver presentations with emotion to ignite audience interest

Establish and maintain a solid connection with your audience

Create a connection between your audience and your vision

Answer your audience's 3 most important questions

Create a solid foundation for your message to support every high stakes presentation
Speaker: Ruth Uribes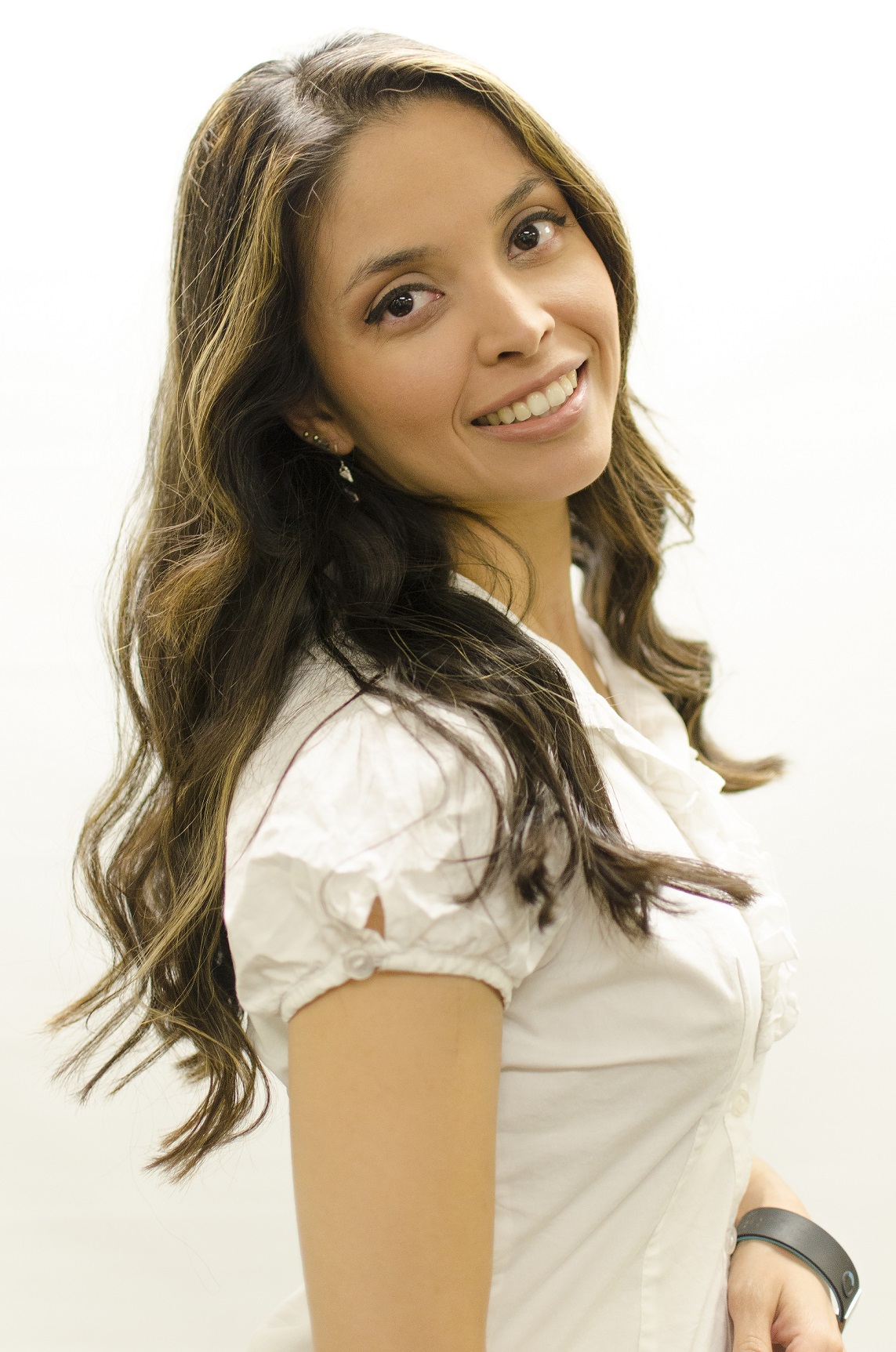 Speaker Bio:
Ruth Uribes is an Executive Communications Coach with Heroic Voice Academy. She has helped train and coach a variety of CEO's, leaders, and entrepreneurs speak heart into their messages by empowering them to use their heroic voice, and deliver powerful messages to their audiences.
Initially studying to become a doctor, she now uses her unique background of over 15 years in leadership development, cultural relations, and event production consulting as part of her expertise in developing clients to connect with their audiences.
Ruth also utilizes her experience from sports, modeling, and marketing to also give her clients a unique advantage. Combining tactics from her background and experience, she is calculated and intentional in the success of her clients.
Ruth is based in San Jose, enjoys creating music playlists, art, and connecting to nature.
Have you heard about Design Thinking? Do you know that top-tier business schools such as Stanford and Harvard are offering Design Thinking classes? Join us on Aug 16th to find out why Design Thinking has become such a trendy topic. Stanford University Design Thinker and the former Director of SAP's Design and Co-Innovation Center, Tina Tuan will share her knowledge and actual projects involving Design Thinking to demonstrate how "good thinking" can bring "good business."
This event is hosted by CIE-SF (http://cie-sf.org/) and co-organized by NTUAA (National Taiwan University Alumni Association) of Northern California (https://www.ntuaa-norcal.org/). It's a free event. Please register at https://ciesf2018design.eventbrite.com or email to This email address is being protected from spambots. You need JavaScript enabled to view it..
您聽過史丹佛和哈佛商學院的熱門課程「設計思考」Design Thinking 嗎?設計思考是一種「創新」的思維模式,成功結合人們的需求、科技的發展,與有效的商業模式。講者段岱佳是史丹佛出身的 Design Thinker、SAP (2016富士比排行世界第三大軟體公司) 矽谷設計創新中心總監,曾帶領團隊為全球多家知名企業推動創新專案。設計思考已廣泛並成功地應用在各領域,8/16 (四)晚上,段岱佳將以包含科技、工程、醫療等創新領域的應用實例分享「好設計就是好生意」! 熱愛創新熱愛思考的朋友們千萬不要錯過。
本活動由中國工程師學會 (http://cie-sf.org/) 主辦,北加州台灣大學校友會(https://www.ntuaa-norcal.org/)協辦。活動不收費,請先上網註冊,連結如下 https://ciesf2018design.eventbrite.com 或email至This email address is being protected from spambots. You need JavaScript enabled to view it.
Abstract: Good design is good business. Design thinking is a creative methodology that brings together: technology, business, and human desirability. Design thinking is behind many successful innovations, from consumer products to organizational transformations.  In this talk, Tina will give an introduction to design thinking, and share her real-world experiences in leading innovation projects in the global enterprise to create design-driven innovations.
Time:  08/16/2018  6:30 PM (Thurs)
Venue: ITRI International, 2870 Zanker Rd., Suite 140 (free parking) San Jose, CA 95134
Speaker: Tina Tuan, Co-Founder, Design Thinking Foundry
Bio: Tina is a Stanford-trained engineer, design thinker, and educator. She has served leadership positions in product management and design management, at prominent Silicon Valley tech companies. On her role as the Director of SAP's Design and Co-Innovation Center, she led a global team using design thinking to drive innovations at 500 global enterprises. Tina and her team have received international acclaims, including Red Dot Awards, Interaction Awards, UX Awards, and several design patents. In 2017, Tina co-founded Design Thinking Foundry, focusing on innovation consulting and design thinking training. With offices in Silicon Valley and Greater China, Tina works with global clients to reimagine their digital transformation journey through the power of design thinking.
This program provides Engineers an opportunity to practice public speaking and formal presentation.

(1) This program align with our soft skill training program.
(2) The applicant will make a 5 minutes presentation. We prefer it is a power point presentation or a computer operated presentation.
(3) It should include the greeting, the reason of the present and the main body of the present.
(4) Please select the contents which interest most of the engineers. It could be a skill, a tool, features of a tool, a website, etc.
(5) The present will be taken place at the beginning of some of our events.
(6) Applicant needs to apply for the program and CIE-SF will review the application.
(7) CIE-SF may provide coaching.
(8) CIE-SF will video record the present and put on youtube to let more engineers can be benefited from it.
(9) After you sing up the form, CIE-SF will contact you for next step.
Job Description –Technical Project Engineer  Job Title: Technical Project Engineer, Mid Level  Location: Cupertino, CA  
 
Company Description:  Guided by a belief that the electronics products would be an integral part of everyday life in every office and in every home, Terry Gou founded Foxconnn in 1974 with a devotion in integrating expertise for mechanical and electrical parts and an uncommon concept to provide the lowest "total cost" solution to increase the affordability of electronics products for all mankind.  Today, Foxconn Technology Group is the most dependable partner for jointdesign, joint-development, manufacturing, assembly and after-sales services to global Computer, Communication and Consumer-electronics leaders. Aided by its legendary green manufacturing execution, uncompromising customer devotion and its award-winning proprietary business model, Foxconn has been the most trusted name in contract manufacturing services in the world.  
 
Job Description:  We are seeking a motivated individual to join our advance technology development team. As a member of this team, you will be responsible for bringing conceptual ideas and developing cutting edge technology to improve process limitations. Engaging in a variety of advance technology development for manufacturing, you will work closely with multi-disciplinary groups varying from process and tooling engineers, equipment vendors, and quality control engineers. In addition to being involved in the reliability testing and manufacturing side of process development, you will also be exposed to the business and operations aspect of a globally recognized engineering company. You will be involving in Design of Experiments (DOEs), analyzing and suggesting directions in order to achieve the experiment purpose. Our goal is to apply the developed technologies onto current and/or future manufacturing process in a clear and comprehendible manner.
 
Duties/Responsibilities:  •Responsible for bringing conceptual ideals and developing new technology for processlimitation breakthrough. •Work closely with multi-disciplinary groups including, but not limited to, process engineers,lab technicians, tooling engineers, quality control engineers, and project managers. •Participate in setting up reliability testing and conduct Design of Experiments (DOEs). •Resolves problems by examining and evaluating data and selecting corrective steps. •Communicate design and manufacturing concepts to other engineers and factoryspecialists in a clear and comprehendible manner. •Updates job knowledge by keeping up with technical publications.
 
Requirements/Qualifications:  •BS in Material Science, Chemical, Mechanical, Environmental Engineering or a similar field is required; MS is a plus. •Min 2 years of experience. •Strong knowledge of techniques for planning, monitoring, and controlling projects •Strong organizational and time management skills with the ability to multi-task and work autonomously or with a team •Must be detail oriented, proactive, and willing to work in a fast paced team environment •Strong interpersonal and communication skills; proficiency in mandarin is preferred •Experience in consumer electronics related products is a plus; •Must be able to travel overseas to China for 30-40% of the year
Contact:
Szu-Chia Huang
This email address is being protected from spambots. You need JavaScript enabled to view it.
Hon Hai Technology Group
CAA HR Global Center