Date: Sept 11, 2019 (Wednesday) 7:00 - 9:00 pm (Registration starts at 6:30pm)
Venue: ITRI Int'l, 2870 Zanker Rd., Suite #140, San Jose, CA
Registration:   https://2019emergingtech.eventbrite.com
Come and learn about the newest emerging technologies.
Talk Title: "2019 Emerging Technologies, and Technology Hype Cycle"  by Dr. William Kao
Talk Abstract:
The 2019 Hype Cycle highlights the emerging technologies with significant impact on business, society and people over the next five to 10 years. This year includes technologies that promise to deliver a global low-latency internet, create a virtual map of the real world and mimic human creativity. 
Some of the technologies on the rise include artificial tissue, immersive workplaces, AR cloud, adaptive machine learning, nanoscale 3D printing, augmented intelligence, flying autonomous vehicles, emotion and explainable AI, synthetic data. Some of the technologies at the peak include edge AI, low earth orbit satellite systems, edge analytics, 5G, biochips and graph analytics. Finally technologies sliding into the trough include next generation memory, 3D sensing cameras, and autonomous driving.
This two hour seminar will present and explain the newest set of emerging technologies with an overview of each technology.
Don't miss this highly educational and informative talk.
Speaker Bio:
Dr. William Kao received his BSEE, MSEE and PhD from the University of Illinois Urbana-Champaign. He worked in the Semiconductor and Electronic Design Automation industries for more than 30 years holding several senior and executive engineering management positions at Texas Instruments, Xerox Corporation, and Cadence Design Systems.
Dr. Kao has authored more than 40 technical papers at IEEE Journals and Conferences, and holds eight software and IC design patents. He was an Adjunct Professor at UCLA Electrical Engineering Department where he taught courses in computer aided IC design.
Dr. Kao is a Senior Member of IEEE, and was one of the founding members of IEEE-Circuits and Systems - Silicon Valley Chapter.
Dr. Kao teaches Clean Technology, Emerging Technologies and Business Sustainability courses at the University of California Santa Cruz, Silicon Valley Extension. 
Dr. Kao current interests are the latest Emerging Technologies including Clean Technology, Renewable Energy, Big Data, IoT, Smart Cities, Sensor Networks, Innovation, Augmented Reality, Robotics, Artificial Intelligence, Machine Learning and 3D Printing. He frequently presents and discusses the above topics in a monthly seminar series.
Info: https://svief.org/2019/#
The 2019 Silicon Valley Innovation & Entrepreneurship Forum/Fair (SVIEF) will be held on Sept 7-8, 2019 at the Santa Clara Convention Center, California. The conference first started in 2011 and has become one of the largest & popular innovation technology events in Silicon Vally. With the theme "Beyond the Next Revolution", this two-day event is designed to be intense, informative and interactive. It features 100+ high-profile speakers, 150+ tech exhibitors, 100+ startup projects and over 10,000 professional audiences from fields of investment, entrepreneurship, technology, and government. 
Past conferences have invited renowned speakers in the fields of politics, science & technology and investment including Bill Clinton, 42nd U.S. President, AI Gore, 45th U.S. Vice President, Steve Wozniak, Co-founder of Apple, Sebastian Thrun, Founder of Google X, Jun Lei, CEO & Founder of Xiaomi Technology Inc., Draymond Green, NBA All-Star Player and tech investor. Confirmed speakers this year include Yaqin Zhang, president of Baidu, Dong-Su Kim, CEO of LG Technology Ventures, Nuno Martins, Affiliated Scientist, Lawrence Berkeley National Laboratory and etc. Check out other speakers here: https://svief.org/2019/#
Tickets: https://2019svief.eventbrite.com (Use code: CIE for 30% discount on All Access Pass) 
IEEE in partnership with Cisco presents this symposium on "AI, The Next Decade" of Artificial Intelligence.
We've got a great line up of speakers and influencers from the AI community to present their thoughts on where the world is headed in terms of AI over the next decade. From advances in AI, to how AI will affect your daily life - you'll get to hear, discuss and debate several perspectives at a full day of talks, panel discussions and networking.
The event will be followed by a happy hour networking sessions!
More details about the event can be found here: https://ieee.aisymposium.org/#
Date and Time
Mon, September 23, 2019
8:00 AM – 7:00 PM PDT
Location
Cisco Building 9
260 E Tasman Dr
San Jose, CA 95134r
Register: https://www.eventbrite.com/e/ieee-artificial-intelligence-symposium-ai-the-next-decade-tickets-62462483971
---
Event Agenda:
8:00 AM - 9:00 AM: Registration and Coffee
9:00 AM - 9.15 AM: Welcome
9:15 AM - 12:30 PM: Morning Key Note and Speaker Talks
12:30 PM - 1:45 PM: Lunch
2:00 PM - 5:00 PM: Afternoon Key Note and Speaker Talks
5:00 PM - 6:00 PM: Panel Discussion on the Next Decade of AI Applications
6:00 PM - 7:00 PM: Networking and Happy Hour
---
Speakers:
John Markoff, Fellow at Center For Advanced Study in the Behavioral Sciences, Inc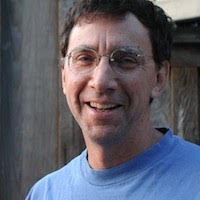 John Markoff, fellow at Center For Advanced Study in the Behavioral Sciences, Inc., has worked as a senior writer at the New York Times, Byte magazine and Infoworld. He has lectured at Stanford and was a reporter for the San Francisco Examiner. John brings his vast knowledge of Sociology to discuss the effects of Artificial Intelligence on our societies.

Chirantan "CJ" Desai, Chief Product Officer at ServiceNow – The Enterprise Cloud Company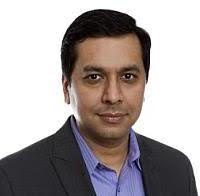 Brewster Kahle, Founded the Internet Archive and Alexa Internet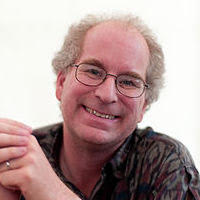 Brewster Kahle is an American computer engineer, Internet entrepreneur, internet activist, advocate of universal access to all knowledge, and digital librarian. Kahle founded the Internet Archive and Alexa. In 2012 he was inducted into the Internet Hall of Fame.
Alex Schwing, Assistant Professor, Department of Electrical and Computer Engineering, University of Illinois at Urbana-Champaign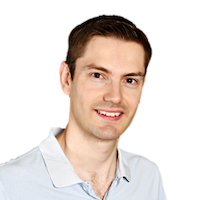 Landon Noll, Resident Astronomer / Balanced Technical Computing Researcher / Principal Engineer at Cisco