CIE-SF 2018 Annual Conference Dinner Banquet
Time: Saturday, March 24, 5:30pm - 9:30pm
Venue: Santa Clara Convention Center, 5001 Great America Parkway, Santa Clara
Registration: https://ciesf2018acdb.eventbrite.com
Keynote Speaker: Victor Peng, President and Chief Executive Officer of Xilinx
Victor Peng is President and Chief Executive Officer of Xilinx. He also serves as a member of the Board of Directors of Xilinx. Peng has over 30 years of experience defining and bringing to market leadership FPGAs, All Programmable SoCs, GPUs, high performance microprocessors and chip sets, and microprocessor IP products.
In his previous role as Chief Operating Officer, Peng managed Global Sales, Product & Vertical Marketing, Product Development, and Global Operations & Quality. Prior to that, he served as Executive Vice President & General Manager of Products at Xilinx, and led the definition, development, and product marketing of the company's portfolio of products and differentiated technologies – resulting in three consecutive generations of core product leadership and significant industry breakouts in integration and programming.
Before joining Xilinx, Peng served as Corporate Vice President of the graphics products group (GPG) silicon engineering with AMD, where he also served as a key leader for AMD's central silicon engineering team supporting graphics, console game products, CPU chipset and consumer business units. Prior to that, Peng held executive and engineering leadership roles at TZero Technologies, MIPS Technologies, SGI and Digital Equipment Corp.
Peng earned a BSEE from Rensselaer Polytechnic Institute and an M.Eng. in Electrical Engineering from Cornell University. He holds four U.S. patents.
Talk Title: Xilinx Past and Future in the New Era of Computing
Abstract:
Xilinx invented the Field Programmable Gate Array (FPGA), a new product category, over 30 years ago that enabled breakthrough innovations across multiple industries during the heyday of semiconductors. Today, we are witnessing the start of a new era of computing. This era is defined by exponential growth of unstructured data, the emergence of artificial intelligence, and heterogeneous computing in the wake of the end of Moore's Law. With IoT devices proliferating, the transition to 5G, and growth of public and private clouds, the world is becoming intelligent and connected. This new world requires a new form of computing.
Mr. Peng will share a brief history of Xilinx and his vision of where the company is heading and how it will contribute to building the future adaptable intelligent world.
=============================================================================
Silicon Valley Distinguished Entrepreneur of the Year Award recipient:
Ken Xie, Founder, Chairman, and CEO of Fortinet
A seasoned and successful entrepreneur, Ken Xie started his first network security company SIS in 1993, designing software firewalls while studying at Stanford University. In 1996, he realized the performance limitations of software firewalls running on PCs/servers, and as a result started NetScreen. As founder, president, and CEO, he led the company to develop the industry's first ASIC and dedicated hardware systems for high-performance firewalls and VPNs. NetScreen (NASDAQ: NSCN) was acquired by Juniper (NASDAQ: JNPR) for $4 billion.
In 2000, after recognizing that firewalls and VPNs alone could not stop content and application network attacks such as viruses, intrusions, spam, and malicious web content, Ken founded Fortinet. Fortinet first pioneered the concept of Unified Threat Management (UTM), which unified these functions into single, highly functional appliances. With the rise of IoT, cloud, and mobility, Fortinet is now leading the way in evolving to the next generation of cybersecurity with its holistic Security Fabric vision and portfolio of solutions, which secure the entire attack service from IoT to the cloud and from user to data.  Fortinet completed its IPO (NASDAQ: FTNT) in 2009, which was lauded by Renaissance Capital as "IPO of the Year."
Ken earned an M.S. degree in electrical engineering from Stanford University and B.S. and M.S. degrees in electronic engineering from Tsinghua University. He is a member of the National Academy of Engineering and a state-registered Professional Engineer. He also represents Fortinet as a member of the Board of Directors of the Cyber Threat Alliance.
Silicon Valley Emerging Entrepreneur of the Year Award recipient:
Eric S. Yuan, Founder and CEO of Zoom.us
Eric S. Yuan founded Zoom in 2011. Prior to starting Zoom, Eric was Corporate Vice President of Engineering at Cisco, where he was responsible for Cisco's collaboration software development. As one of the founding engineers and Vice President of Engineering at WebEx, Eric was the heart and soul of the WebEx product from 1997 to 2011. Eric proudly grew the WebEx team from 10 engineers to more than 800 worldwide, and contributed to revenue growth from $0 to more than $800M. Eric is a named inventor on 11 issued and 20 pending patents in real time collaboration. In 2017, Eric was added to the Business Insider list of the 52 Most Powerful People in Enterprise Tech. Eric is a graduate of the Stanford University Executive Program.
Distinguish Community Leadership/Service Award recipient:
C.C. Yin (尹集成), Founder of Asian Pacific Islander American Public Affairs Association (APAPA)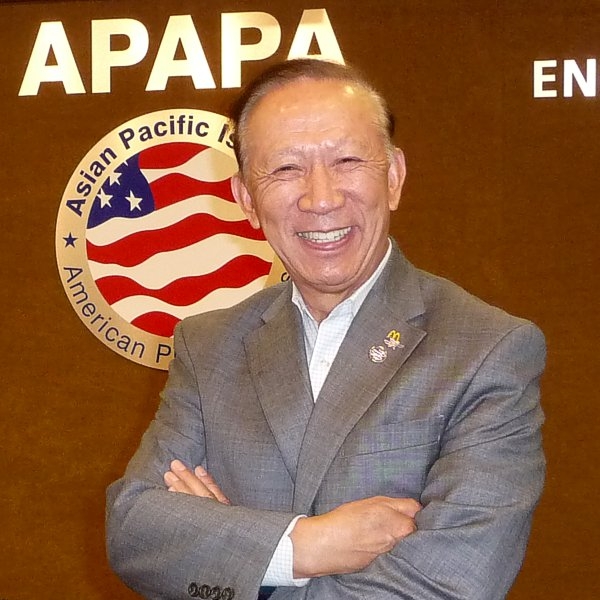 Two words best describe C.C. Yin . . . community involvement. To be successful, is not merely a measure of one's financial worth. For C.C. Yin, success is best described as one's contributions to the community. The Yin Family operates close to 30 McDonald's Restaurants in Vacaville, Fairfield, Suisun, Rio Vista, Vallejo, American Canyon, Woodland & Sacramento. C.C. supports each by being an active leader and regular participant in business, civic, education, charity, government and public affairs, all focusing on the betterment of the community. He also generously gives both time and financial assistance to countless charities, schools, sports programs, and the Arts, to name a few, as well as seniors, youth, minorities, disabled persons, and the homeless.
In 2001, he started an organization called the Asian Pacific Islander American Public Affairs Association (APAPA), which aims to empower API Americans through education, active participation and leadership in civic & public affairs. C.C. is actively engaged in the democratic and political process at local, state and national levels. APAPA is now a nationwide organization with 23 Chapters and more chapters set to open in 2018.
In the professional arena, after 18 years in the Engineering career, C.C. continues to pursue his dream of entrepreneurship, always aiming to perfect operations in his noteworthy McDonald's restaurants in Northern California. He has been awarded many high recognitions including: McDonald's Leadership Award, National Entrepreneur of the Year Award by Asian Enterprise Magazine, Top 50 National Food Franchisee by Nation's Restaurant News, Top Franchisee in the Nation by Franchise Times Magazine, Minority Retail Firm of the Year by the U.S. Department of Commerce, and the most prestigious Golden Arch Award by McDonald's Corporation. Other achievements also include: Vacaville Chamber of Commerce Chair, California Highway Patrol Citizens Advisory Board, CA Restaurant Association PAC Board, Solano Community College Foundation Board, Tri City NAACP Scholarship Program Chair and Vacaville Police Activities League Chair. In the last couple of years, he was appointed as California Lottery Commissioner and California State University Trustee.
The Distinguished Achievement Award in Technology and Humanity/Humanities recipient:
Richard C. T. Lee (李家同), Provost and Acting President, National Tsing Hua University, President, Providence University, President, National Chi Nan University, Chairman, Boyo Social Welfare Foundation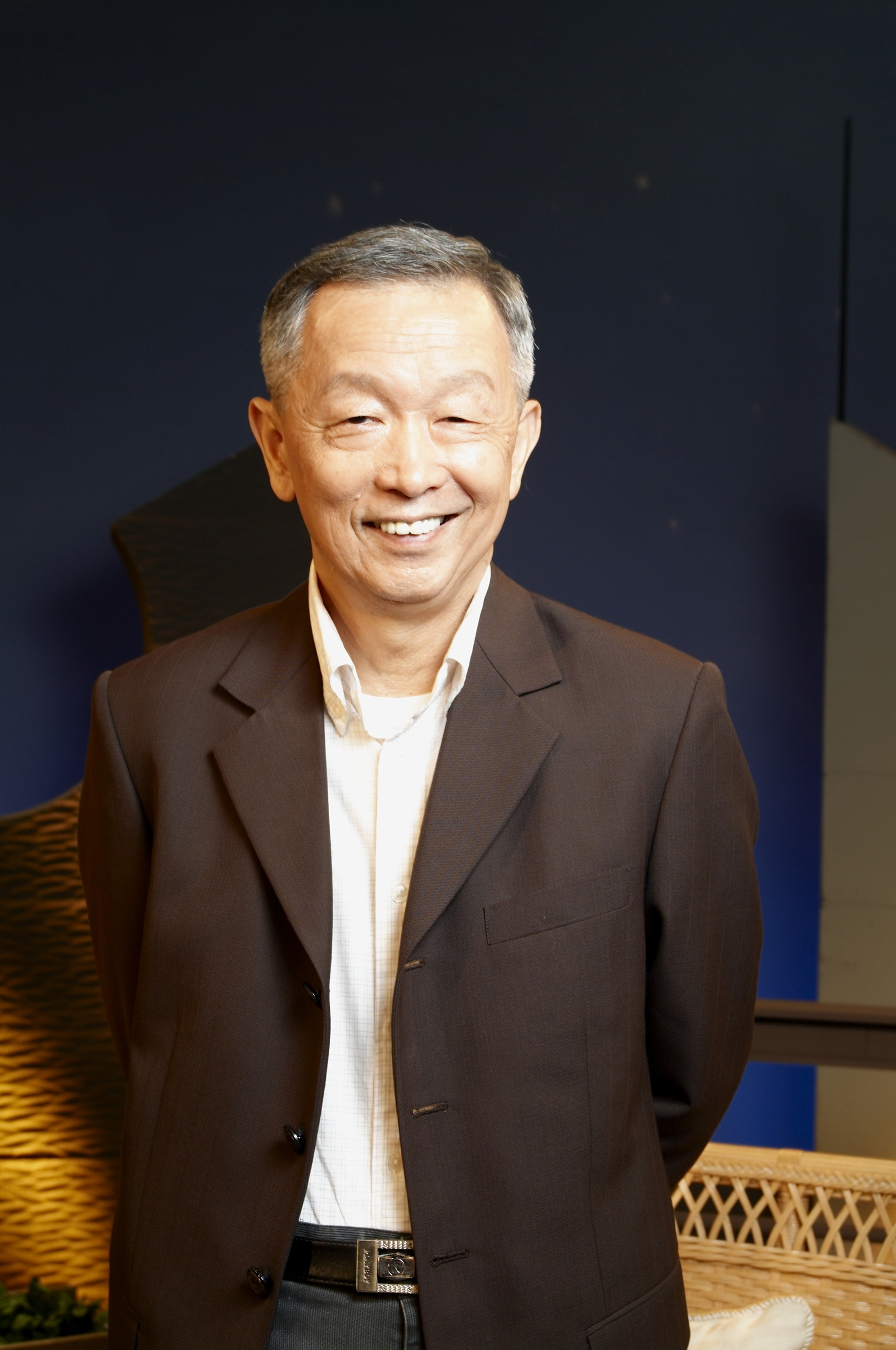 R. C. T. Lee was born in Shanghai, China, 1939. He received his B.S. degree in electrical engineering from the Department of Electrical Engineering of National Taiwan University in 1961, M.S. and Ph.D. degrees from the Department of Electrical Engineering and Computer Science of the University of California, Berkeley, California in 1963 and 1967 respectively. He worked for NCR from 1963 to 1964 after he got his M.S. degree. After getting his Ph.D. degree, he joined National Institutes of Health, Bethesda, Maryland in 1967 and later worked in Naval Research Laboratory, Washington, D.C. in 1974.

He returned to Taiwan in 1975 and started his teaching career in National Tsing Hua University, Hsinchu, Taiwan. In this university, he had been the chairperson of Department of Computer Science and Department of Electrical Engineering. In 1984, after he became the Dean of College of Engineering and in 1988, he was appointed as the Provost. In 1994, he was the Acting President of National Tsing Hua Univresity. From 1994 to 1999, he was the President of Providence University in Shalu, Taiwan and in 1999, he was the President of National Chi Nan University, Puli, Taiwan. He is now a honorary professor of Providence University, National Chi Nan University and National Tsing Hua University.

Professor Lee has published roughly 80 papers, all in prestigious academic journals. He has been editors for ten journals. In 1989, he became an IEEE fellow. He received the Distinguished Research Awards from the National Science Council, Republic of China, five times and the Ministry of Education Engineering Academic Achievement Award in 1989. He is presently a Micronix Chair Professor. Professor Lee coauthored the book "Symbolic Logic and Mechanical Theorem Proving" which was published by Academic Press in 1973. This book was translated into Japanese, Russian and Italian. In 2005, McGraw-Hill published his "Introduction to the Design and Analysis of Algorithms, a Strategic Approach", which he coauthored with other there professors. In addition to publishing technical papers, Professor Lee has also been an author of short stories. His four books, "Let the Wall Come Down", "The Stranger", "The Curtain Never Falls" and "The Bell Rings Again" have been all popular in Taiwan. "Let the Wall Come Down" has been sold more than 300,000 copies within a short period of seven years. He also published a book advising young people to pay attention to basics, entitled "Let Us Go Back to Basics" Professor Lee is good at telling stories to stimulate deep thoughts, so his works are deeply loved, especially between teachers and students in primary and secondary schools. Moreover, his articles have been widely forwarded on the network.